I hate to admit it but the GoPro Hero 7 Black is a must-have for documentary filmmakers. I say this because I love a big camera with a giant sensor and a stabilizing gimbal. Who doesn't? The footage looks amazing and you get to take rad promotional selfies with them. That's a win-win.
A problem with 4K cameras is they quickly attract unwanted attention. Rubber-neckers want to ask a million questions or pitch you their movie idea. Additionally, there are other drawbacks to consider. 4K cameras can be pricey to buy and transport, as well as labor intensive. They also take time to build, break down, and troubleshoot.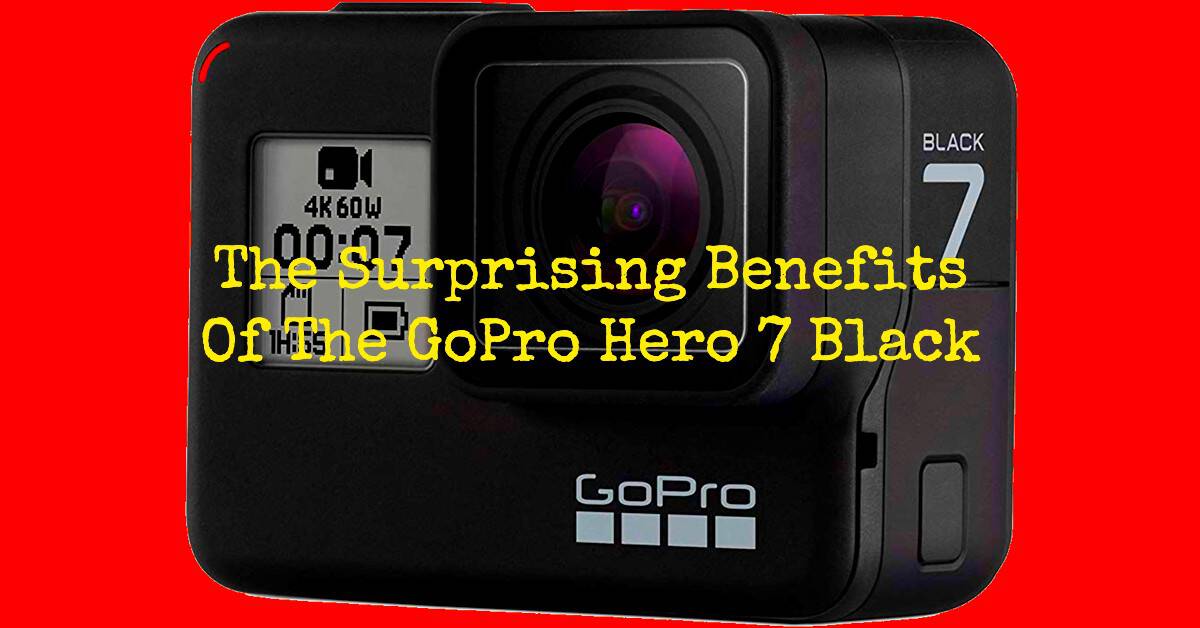 The GoPro Hero 7 Performed Like A Boss
This was the dilemma my producing partner Andrew Fuller and I faced with our project "Leonard," a new documentary podcast series about Native American political prisoner Leonard Peltier. In August Lakota tribal historian and Indian activist Edgar Bear Runner invited us to South Dakota to visit places of significance to our podcast, including the Pine Ridge Indian Reservation.
Here's some sample footage from The GoPro Hero 7 Black:
We wanted to film these scenes so our listeners could see the unique locations of our story in various bonus features, but our budget was tight and our timeline was even tighter. With those parameters, we decided to bring a GoPro Hero 7 Black with us to the Great Plains. I had my doubts whether the footage would even be usable.


Previously I had used GoPros for snowboarding videos and timelapses. They performed okay, but the footage looked like GoPro footage. It was fish-eyed, grainy, and shaky. Although the reviews of the GoPro Hero 7 Black were positive and the footage was impressive, we remained skeptical. It was probably just killer after effects. But what the hell, it was worth a shot, especially since doc filmmaker friend Stephon Litwincvuk loaned us his camera.
The Results Were Great
Contrary to our low expectations, the GoPro performed like a boss. With a $400 camera, a $70 selfie stick, and a few choice menu selections, the shoot produced handheld video that was smoother than a Deion Sanders punt return. To employ GoPro's stabilization feature, you have to shoot in 2.7K. The function is unavailable at 4K.
If you want to minimize the fisheye effect, try setting the field of view (FOV) to linear. These were our video settings, which I exported from Adobe Premiere without any color correction or after effects. That said, the camera does have limitations. While the Hero 7 Black offers a zoom function, the setting cannot be changed once recording is underway.
Also, when zoomed out, the GoPro shoots a very wide frame. This worked well for production as it enabled us to capture the vastness of the Badlands and the Black Hills, but if your project calls for a lot of tight shots, you may have to get creative.
Despite these shortcomings, the GoPro Hero 7 Black is perfect for your next doc shoot. It lets you fly under the radar and get the run-and-gun shots you need without the rubber-neckers. Personally, I couldn't be happier with what we got in South Dakota. My only regret is we didn't shoot more. Next time I'm bringing two of these awesome cameras!